Located in USA
We do ship international!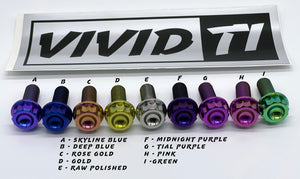 Now offering Titanium Kits for multiple vehicles!
Chevy/GM (Exhaust) - LS1 / LS2 / LS3 / LS6 / LS7 / LS9/ LSX / LQ9
Dodge (Intake & Exhaust) - 95-05 Neon/SRT4
Honda/Acura (Intake & Exhaust) - B, D, F, H, J, K Motors
Mitsubishi (Intake & Exhaust) Evo 4G63 & 4B11
Nissan (Exhaust) -Skyline GTR R32-R34 RB + R35 VR
Toyota (Exhaust) - Celica, MR2, Supra
Message us your setup and see what we can do for you!
ohhh pretty!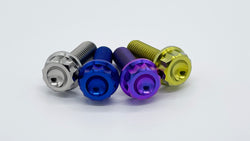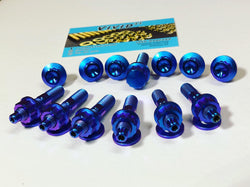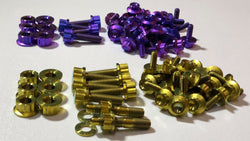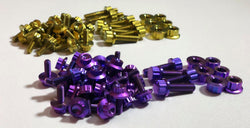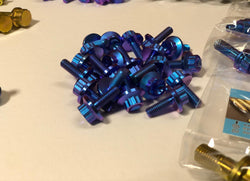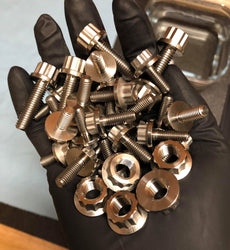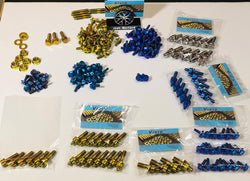 @_BaderBuilt Evo 9 MRSE
Engine dress up bolts!
Using our M6 bolts for engine dress up on the headlights, fenders, front bumper and valve cover!
Works with valve cover!
M6 bolts on the valve cover with stock gaskets, M8 bolts on the fuel rail.
Creative!
M8 bolts on the fuel rail and power steering tank, M6 bolts on the engine cover!
M10 nuts on the struts, and soon to have our Intake and Exhaust studs sets installed.
@Detailed_autowerks AWD K EM1 Full package!
So fresh and clean
Full gold package. Fenders, hood, hood latch, strut bar any 10MM under the hood.
Ohhh this bay!
Monster intake manifold supported by studs, M10 strut nuts, fuel bolts, turbo manifold studs and over 30 10MM dress up bolts replacing any insight.
Close up!
Check out these intake studs & fuel rail bolts!
Subscribe to our newsletter
Promotions, new products and sales. Directly to your inbox.